Bakdrop is a sock brand that specializes in high quality custom socks designed by visual artists for influencers, musicians, and non-profits to sell to their fans.

Since starting our journey back in 2014, we have raised over $800,000 in earnings for our awesome partners and created an innovative printing technology that allows us to print high resolution images on premium 200 needle knit socks, that are not dye sublimated.

Many of our partners have found bakdrop to be an easy way to raise money and rally their fans around the community they have built. Below are some examples.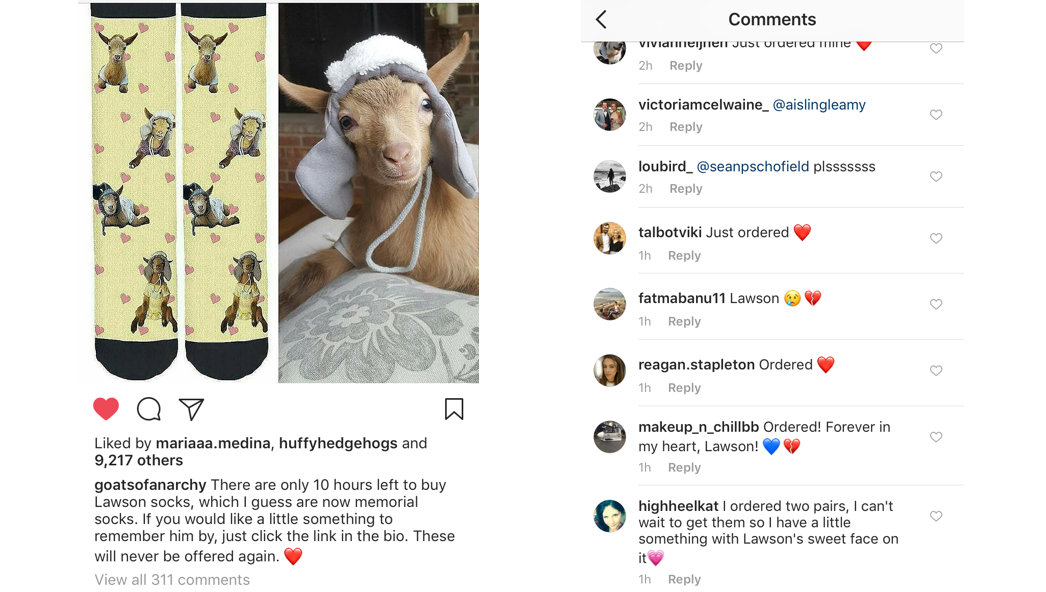 @GoatsofAnarchy Sold Over 12,000 Pairs
In their most recent campaign, Goats of Anarchy Nonprofit sold 4,471 pairs of socks in only 14 days!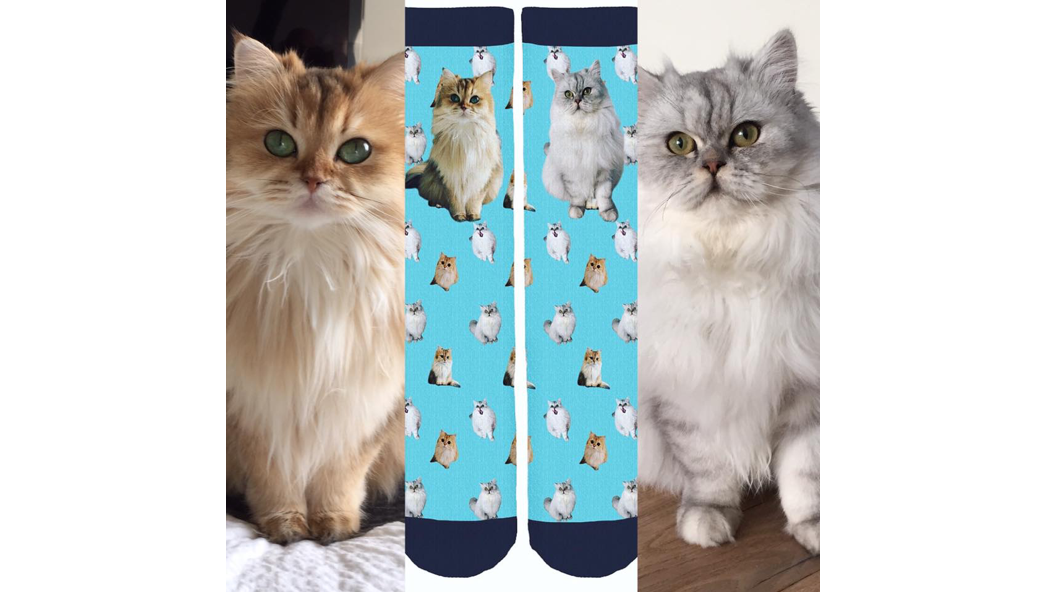 @SmoothietheCat Sold Over 1,500 Pairs
Smoothie the Cat consistently sells hundreds of pairs each time he posts about his bakdrop socks.
The Great War Sold 1,357 Socks
The Great War is a YouTube channel that shows you the history of the First World War in the four years from 1914 to 1918, exactly 100 years ago.
Super Bunnyhop Sold 1,142 Socks
Gaming YouTuber George Weidman makes pseudo-journalistic content about video games.
Lazy Game Reviews Sold 1,217 Socks
Video game reviewer LGR created a design around the woodgrain pattern he has in many of his videos. The video received 90,000 views and a view-through conversion rate of 1.10%
Neebs Gaming Sold Over 1,000 Pairs of Socks
Neebs Gaming channel sold over 1,000 pairs of socks in 2 weeks. His video received over 100,000 views and strong engagement from his audience.
Brand Partnership with Redfoo
Bakdrop and Redfoo (from LMFAO) partnered up to release a line of custom socks themed around a song about socks made for this partnership called "Sock It To Ya."

Redfoo released a music video which was incredibly successful and received nearly 1 million views.
Get a Sock Design Made For You By Our Artists
We have an in house team of visual artists who can help make a socks design for you, totally free. Also there is no cost or risk in launching a campaign, it's a simple profit share!
Create Custom Socks