Dolphin Project Holiday Crew Socks
Dolphin Project Holiday Crew Socks
One size fits all, up to a size 12 Male U.S.
Ships 3-4 weeks after the end date below, if minimum met
Dolphin Project is a non-profit charitable organization, dedicated to the welfare and protection of dolphins worldwide. Founded by Richard (Ric) O'Barry on Earth Day, April 22, 1970, the organization aims to educate the public about captivity and, where feasible, retire and/or release captive dolphins.
80% of the profit from these socks are going to support the Dolphin Project. 
sold towards goal of 15.
Time remaining to buy:
Days
:
Hours
:
Minutes
:
Seconds
From Dolphin Trainer to Dolphin Savior
Ric O'Barry started his career capturing and training dolphins for the Miami Seaquarium and through the 1960s became the head trainer for the five dolphins who played Flipper on the popular American TV show.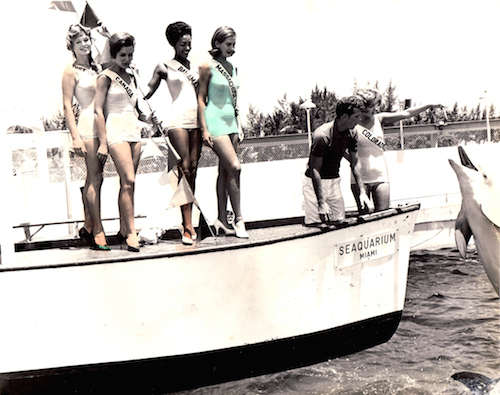 Everything Changed in 1969
Kathy was Ric's favorite dolphin, and the main dolphin in the TV show.
But in 1969, she did not resurface for air and died in Ric's arms.

Having worked closely with dolphins, Ric knew that capturing, displaying and training dolphins to perform tricks was wrong. More than that, he wanted to do something about it.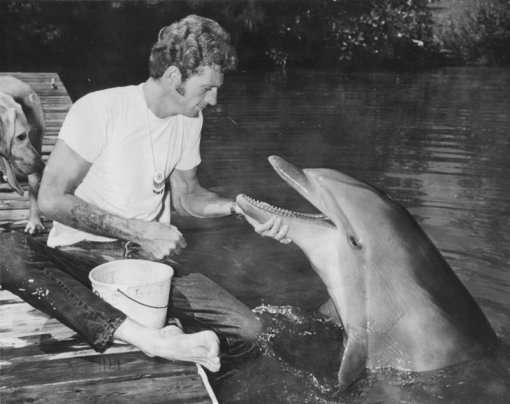 The Dolphin Project Was Born on Earth Day in 1970
On Earth Day in 1970 he founded The Dolphin Project, an organization dedicated to educating the public about the plight of dolphins in captivity. He also pioneered work to demonstrate rehabilitation and release as a viable alternative for captive dolphins.

O'Barry has since rescued and released over twenty-five captive dolphins in Haiti, Colombia, Guatemala, Nicaragua, Brazil, The Bahamas and the United States.

For the last 40 plus years O'Barry has spoken about the harmful effects of captivity on dolphins at lectures and conferences around the world. In 1991 in recognition of his contribution to the protection of dolphins, O'Barry received an Environmental Achievement Award, presented by the US Committee for the United Nations Environmental Program and helped with the film "The Cove."

Dolphin Project is the longest-running anti-captivity dolphin welfare organization in the world. Their mission today remains the same as it did in 1970: Let's protect dolphins together!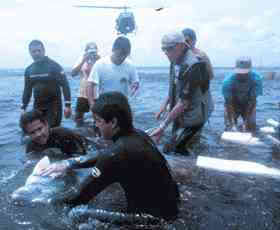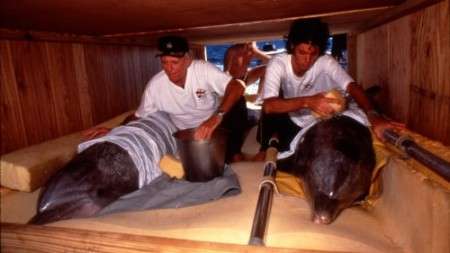 Create Custom Socks
Whether it's for a special event at your office, your wedding, birthday, or any other type of celebration, we will help you design and make your dream socks come true. Socks that the people you care about will love to wear and talk about.
SaaS (Socks As A Service)
You've got sass, we bring you SaaS. Yup, we went there. Because you have a large following, whether it's on youtube, or instagram, or your email list, or you just want to hold a sale without buying upfront, we offer you Socks As A Service. We help you design a pair of socks, you point your people to our page, we take care of everything else. You count your earnings. Simple as that.