Sock of the Month Subscription Club
$ 11.00
$ 16.00
saving
$ 5.00
Sock of the Month Subscription Club
$ 11.00
$ 16.00
saving
$ 5.00
For $11 a month, get an awesome pair of socks & we'll donate 50% of the proceeds to a new nonprofit!
You get a pair of artist-designed socks inspired by a cause, monthly 🎉
50% of the proceeds go to a new nonprofit each month and we'll tell you all about it 💝 
The Club socks ship out in the middle of each month. 📫 
You can cancel anytime!
The Socks for a Cause Club is a fun and unique way to make a difference in the world and learn about our collective impact. Awesome socks, great charities, and lots of feel good moments is what you can expect by being a part of the movement.
Includes 3 shipments (1 pair/month) for 3 months.
Includes 6 shipments (1 pair/month) for 6 months.
Includes 12 shipments (1 pair/month) for 12 months.

Save the world, one sock at a time.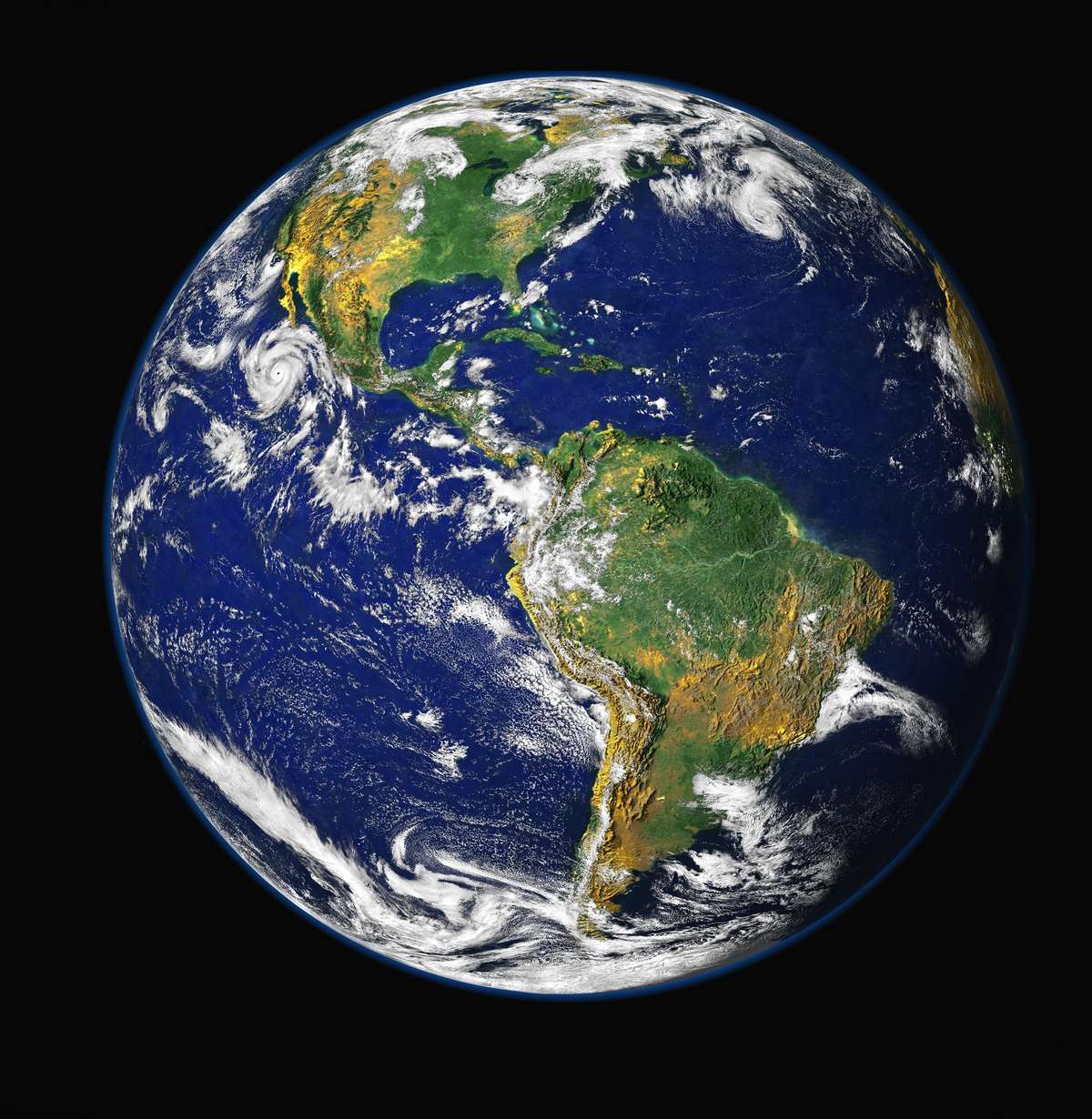 50% of the proceeds donated, monthly.
Every month we donate to a new nonprofit related to animal rescue, children services (ie: helping orphans or those with cancer), or helping save species of animals (like Elephants or Rhinos).

You'll get awesome socks made by our artists and designed around the featured cause, plus you'll also learn about the impact the nonprofits are making.
Examples of Past Sock Designs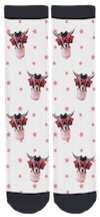 Adorable goat socks that benefitted the Goats of Anarchy Nonprofit.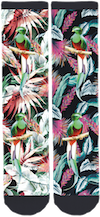 Tropical themed socks that benefitted the Rainforest Foundation.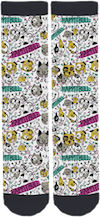 Fun Pit Bull themed socks that benefitted the Karma Rescue Nonprofit.
Create Custom Socks
Whether it's for a special event at your office, your wedding, birthday, or any other type of celebration, we will help you design and make your dream socks come true. Socks that the people you care about will love to wear and talk about.
SaaS (Socks As A Service)
You've got sass, we bring you SaaS. Yup, we went there. Because you have a large following, whether it's on youtube, or instagram, or your email list, or you just want to hold a sale without buying upfront, we offer you Socks As A Service. We help you design a pair of socks, you point your people to our page, we take care of everything else. You count your earnings. Simple as that.